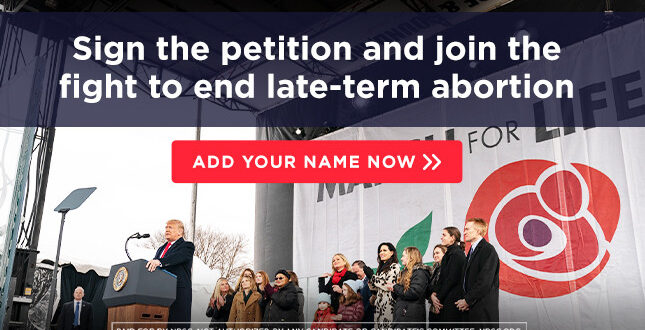 June 16, 2020
Posted in Health
URGENT: Sign the petition to join President Trump's Senate allies in the fight to end late-term abortions
Thank for your interest. This petition has closed.
Click here to look for more petitions that interest you!
Democrats have made extreme pro-abortion policies a key part of their Party Platform. Their "pro-choice" movement is anti-life. As declared in our country's founding doctrine, all Americans have a right to life, even the unborn.
It's time to shed light and take a stand against the ever-growing- and well-funded- movement on the left to support late-term aboretions. The legislation they support devalues human lives.
Since taking office, and even on the campaign trail before he was elected, President Trump made a promise to fight to protect the unborn. From appointing conservative judges to keeping Planned Parenthood in check, he has worked to keep those promises and more.
Will you join President Trump and his allies in this fight?
Stand for LIFE and sign your name in support of the President and his allies' efforts to protect the lives of the unborn!
To Fellow Americans:

I stand with you in the fight to end late-term abortion!

Sincerely,
[Your Name]